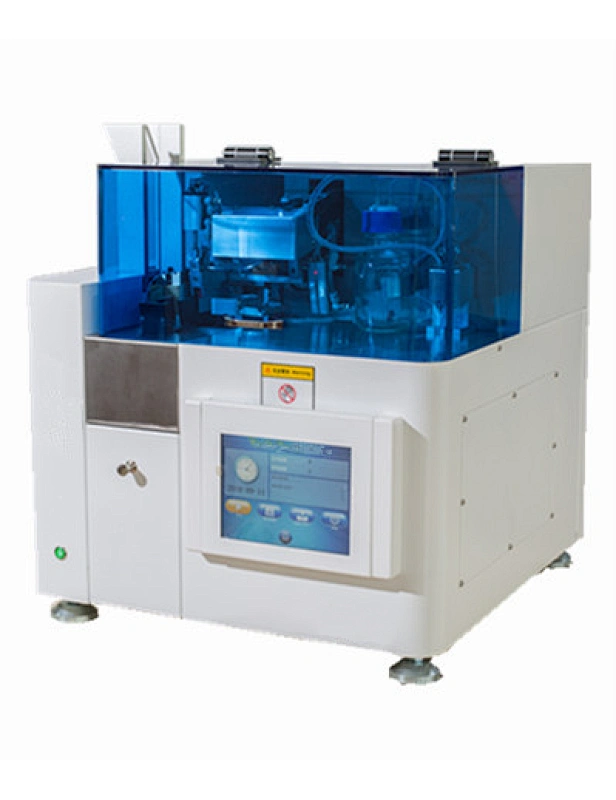 Automated Coverslipper
Effortlessly cover and slide microscopy specimens with maximum accuracy and efficiency with our Automated Coverslipper.
Automated Coverslipper
Features:
* Item No.RH7405
* Covers of various brands and specifications
* Color touch screen control interface, real-time dynamic prompts of operation instructions, simple and efficient operation, prevent misoperation.
* Compatible with basket type, non-basket type and other types of dyeing racks, automatic identification, no manual conversion
* By adjusting the flow and speed of the sealing rubber, it can be compatible with imported and domestically produced multi-standard sealing glue, stepless adjustment and real-time response.
* Whether the dispensing needle is in real-time detection and alarm function at the working position, and a cleaning screen is designed at the storage position to effectively prevent the nozzle from drying (manual operation is required)
* Automatically monitor the quality of the coverslip during the working process. The fragments and bad pieces are automatically discarded into the waste cassette. The sensor has self-checking function to effectively improve work efficiency. 
* Automatically carry out two rounds of slide scans during the work process, effectively reducing the leakage rate of the slides and improving the quality of work.
* Slide grab has automatic adjustment positioning function, automatically reset after 3 failed capture and graphic and audible alarm
* The slide out box has the function of putting it at any time and taking it at any time, and the machine automatically performs the operation; the machine without the exit box automatically detects and has the graphic sound alarm function. 
* The process of storing slides has the function of blocking automatic detection and resetting alarms.
* Provides two modes of dry sealing and wet sealing. Users can switch between the conventional parameters as needed. 
* The alarm mode adopts various modes such as graphic display and sound, and the sound alarm automatically stops after 5 times.
* Using large suction ultra-quiet exhaust fan, built-in replaceable activated carbon filter to enhance heat dissipation and effectively prevent air pollution
* Size:600*550*650mm
Working conditions:
* Specimen slide throughput: 200~400pieces/hour        
* Specimen slide holders:20~30pieces/holder       
* Output magazines:30piece/magazine         
* Cover slip magazine capacity:120~160 pieces /magazine                
* Specimen slide size:26*75mm        
* Cover slip size:24*50mm         
* Weight: 70kg