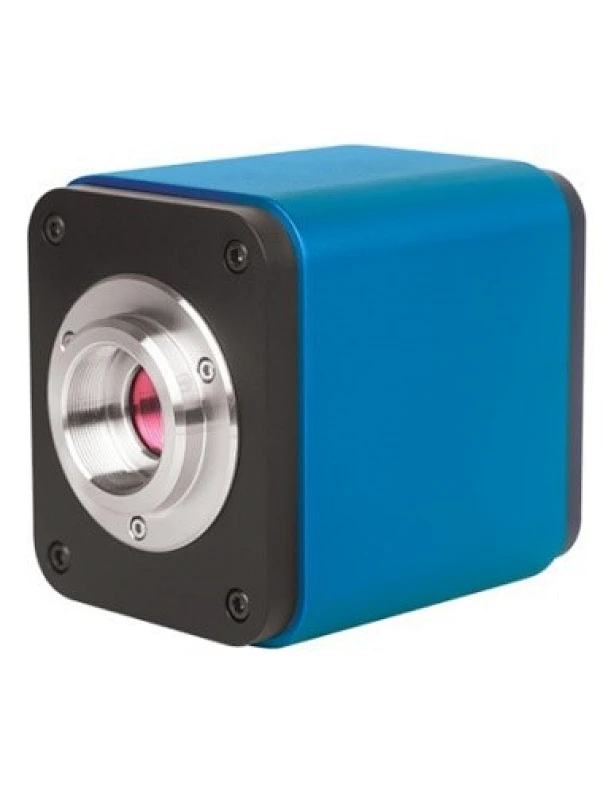 C-mount WIFI+HDMI CMOS Camera
This CMOS camera features an easy-to-use C-mount design, making it easy to mount on a variety of devices and equipment. The WIFI and HDMI capabilities allow for effortless remote viewing, streaming, and sharing of images and videos with up to 1080p resolution.
C-mount WIFI+HDMI CMOS Camera
Introduction
BWHC series cameras are multiple interfaces (HDMI+WIFI+SD card) CMOS cameras and they adopt ultra-high performance Sony CMOS sensor as the image capture device. HDMI+WIFI are used as the data transfer interface to HDMI display or computer.
For HDMI out, The XCamView software will be loaded and a camera control panel and toolbar are displayed on the HDMI screen, in this case, the USB mouse can be used to control the camera, browse and compare the captured image, play back the video.
For WIFI out, unplug the mouse and plug in the USB WIFI adapter, connect the computer WIFI to the camera, then the video stream can be transferred to computer with the advanced software ImageView. With ImageView, you can control the camera, process the image as other USB series camera.
Features
The BWHC cameras' basic characteristic is as follows:
1. All in 1( HDMI+WIFI) C-mount camera with Sony high sensitivity CMOS sensor;
2. For
HDMI application, with built-in multiple-language XCamView software. The camera characteristic can be controlled by XCamView through the USB mouse. The other basic processing and choosing can also be realized by the XCamView.;
3. 1920 × 1080 (1080P) resolutions to match the current high-definition displayer on the market; Support plug and play application;
4. For HDMI application, 5.04M resolution image(2592*1944
BWHC-1080
B
)
or 2.0M
resolution image(
1920
*1
080

BWHC-1080
D/E
) can be captured and saved for browsing;
For video, 1080P video stream(asf format) can be captured and saved;
5. With the USB WIFI adapter, the
BWHC-1080B
/
D/E
can be used as WIFI camera, the
ImageView
/
Image
Lite advanced image processing software is used to view the video and capture image
, support plug and play application;
6. Ultra-Fine color engine with perfect color reproduction capability(WIFI);
7. With advanced video & image processing application
ImageView
, which including professional image processing such as 2D measurement, HDR, image stitching, EDF(Extended Depth of Focus), image segmentation & count, image stacking, color composite and denoising(USB).
Application
BWHC-1080B/D can meet various applications and can be widely used in industrial inspection, education and research, materials analysis, precision measurement, medical analyses etc.
The possible application of BWHC-1080B/D/E is as follows:
1. Scientific research, education (teaching, demonstration and academic exchanges);
2. Digital laboratory, medical research;
3. Industrial visual (PCB examination, IC quality control);
4. Medical treatment (pathological observation);
5. Food (microbial colony observation and counting);
6. Aerospace, military (high sophisticated weapons).
Specification
Order Code

Sensor & Size(mm)

Pixel(

μm)

G Sensitivity




Dark Signal

FPS/Resolution

Binning

Exposure

RM2512

BWHC-1080B

1080P/5M/Sony IMX178(C)




1/1.8"(

6.22x4.67

)

2.4x2.4

425mv with 1/30s




0.15mv with 1/30s

30@

1920*1080(HDMI)




25@

1920*1080(WiFi)

1x1

0.03ms~918ms

RM2513

BWHC-1080D

1080P/2M/Sony IMX18

5

(C)




1/1.9"(7.

20x4.0

5

)

3.75

x

3.75

1120

mv with 1/30s




0.15mv with 1/30s

30@

1920*1080(HDMI)




25@

1920*1080(WiFi)

1x1

0.0

6

ms~918ms

RM2514

BWHC-1080E

Sony IMX249(C,

GS

)




1/1.2"(11.25x6.33)

5.86*5.86

1016mv with 1/30s




0.15mv with 1/30s

30@

1920*1080(HDMI)




25@

1920*1080(WiFi)

1x1

0.043ms~1000ms
C: Color; M: Monochrome; GS:

Global Shutter
Interface & Button Functions

USB

USB Mouse/USB WIFI Adapter

HDMI

HDMI Out

DC12V

12V Power in

SD

SD Card Slot

ON/OFF

Power On/off Switch

LED

Power Indicator

Other Specification for HDMI Out

UI Operation

With USB Mouse to Operate on the embedded XCamView

Image Capture

JPEG Format

with 5M Resolution (2592*1944) in

SD Card(8G)

(BWHC-

1080B

)




JPEG Format with 2M Resolution in SD Card

(8G)

(

BWHC-1080D/E

)

Video Record

ASF Format 1080P 30fps in SD Card(8G)

Camera Control Panel

Including

E

xposure, Gain, White Balance, Color Adjustment, Sharpness and Denoising Control

Toolbar

In

cluding Zoom, Mirror, Comparison, Freeze, Cross, Browser Function, Muti-language and XCamView Version Information

Other Specification for WIFI Out

UI Operation

ImageView or Image

Lite on Windows/Linux/OSX/Android Platform

WIFI Performance

802.11n 150Mbps; RF Power 20dBm(Maximum)

Maximum Connected Devices

3~6

(

According to the Environment and Connection Distance

)

White Balance

Auto White Balance

Color Technique

Ultra-FineTM Color Engine

(WIFI)

Capture/Control API

Standard SDK for Windows/Linux/Mac(WIFI)

Recording System

Still Picture or Movie (WIFI)

Software Environment (for USB2.0 Connection)

Operating System

Microsoft® Windows® XP / Vista / 7 / 8 / 8.1/10(32 & 64 bit)




OSx(Mac OS X)




Linux

PC Requirements

CPU: Equal to Intel Core2 2.8GHz or Higher

Memory:

4GB or More

USB Port:

USB2.0 High-speed Port(As Power Only, not as the USB Data Transfer)

Display:

19" or Larger

CD-ROM

Operating Environment

Operating Temperature

(in Centigrade)

-10~ 50

Storage Temperature (in Centigrade)

-20~ 60

Operating Humidity

30~80%RH

Storage Humidity

10~60%RH

Power Supply

DC 12V/1A Adapter
Company Pictures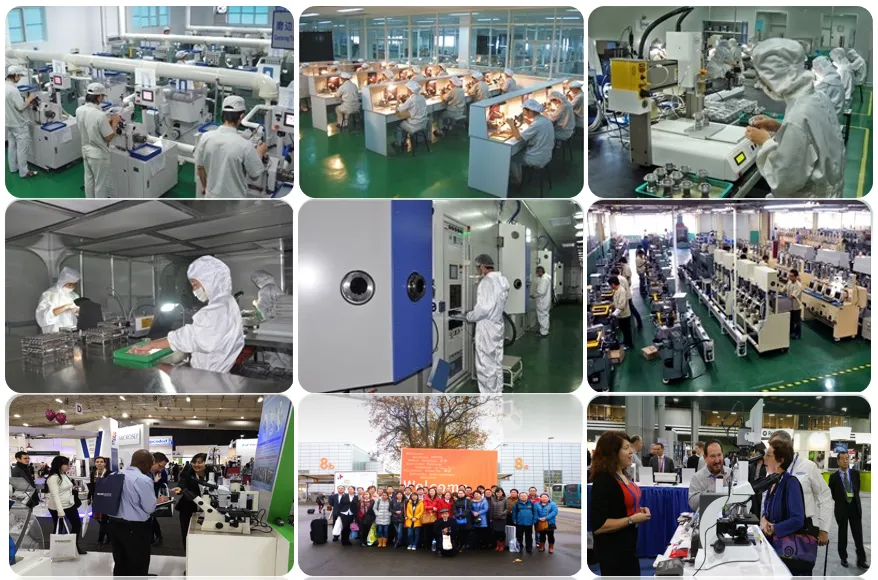 Certificates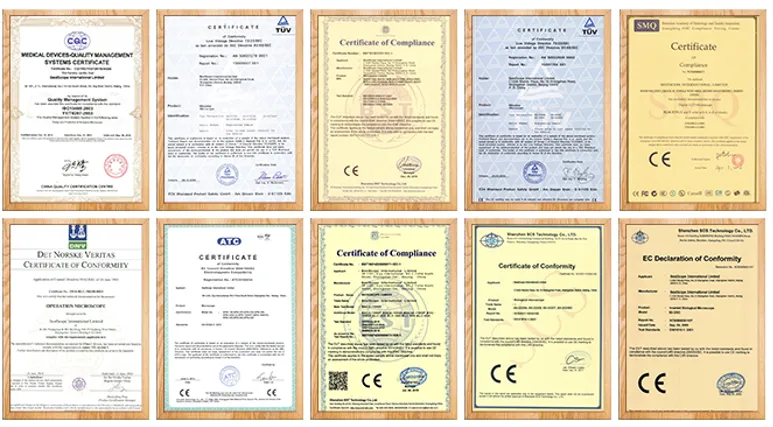 Why Choose Us



Payment & Delivery