Interesting questions and answers in pathology
2023-06-08


Some people said that pathology is plain and boring to learn. Most pathologists are too busy with their expertise and work to summarize interesting pathology. We will combine the pathology and the interest in the form of questions and answers, explain the interest of the pathology from different perspectives, and reflect some of the characteristics.

Q: To Be a good pathologist, Except the professional breakthrough, what's other efforts do you need?
A: Efforts should be made to strengthen clinical pathological contact and effective communication with patients.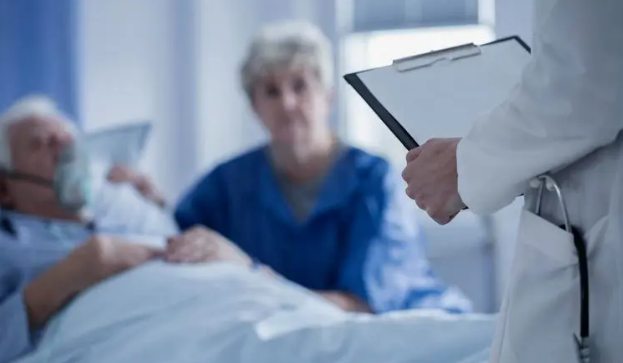 Q: What shouts loudly when the pathology technician turns over the stained slides to the pathologist?
A: Serve, serve!
Q: How to judge the work intensity of the pathologists?
A: Some excellent pathologists have reasonable work arrangements, pay attention to eye hygiene, and have good vision protection. There are also some responsible pathologists, excessive use of eyes (see the microscope for a long time, strong light stimulation), vision decreased year by year. The increase glasses degree can judge their work intensity. For example, when a pathologist wears 300 degrees at work, the average degree of glasses every 10 years increases by roughly 100 degrees.
Q: Judge the pathologist level, the layman sees the breastplate, what question will the expert ask the doctor?
A: The expert will ask you how many microscopes you have used. A general pathologist uses one microscope for 10 years, and three microscopes represent a senior pathologist with 30 years of service.
Q: The pathologist discovers the malignant tumor under the microscope, what is it compared to?
A: Found that malignant tumors are compared to criminals, and benign lesions are compared to good people.
Q: What is a disease associated with fruit naming or with a certain fruit trait?
A: Amyloidosis is characteristic apple-green in polarized light; one of the embryonal rhabdomyosarcoma subtypes is called grape cluster arcoma; the pathogen of toxoplasmosis is banana-like.
Q: What should you be proud of as a pathologist?
A:
1 Confirmglobal rare diseases or clinically valuable cases.
2 The attitude of patients and their families towards doctors, because doctors put themselves in them, changes from aversion to recognition and appreciates you.
3 there are pathologists to appreciate you.
4 50 years of marriage is a golden marriage, buy you have done 60 years of pathology.
Q: There is a kind of lymphoma, do not often involve lymph nodes, what type is it?
A: Intravascular large B-cell lymphoma (IVLBCL). The tumor often involves the central nervous system, the skin, as well as the extra-nodal organs.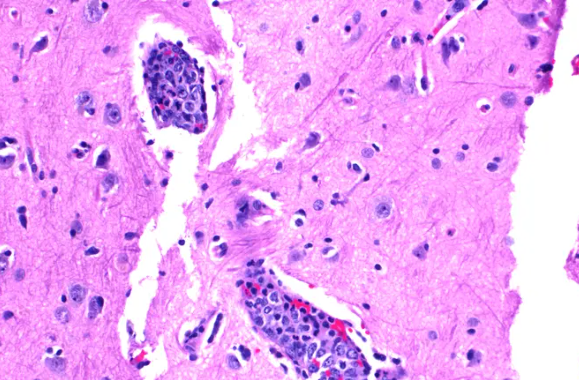 Q: Why is the pathologist be called a hardworking little bee?
A: Because they are working 5 + 2 (Monday to Friday, Saturday and Sunday), white and black, working day and night, wind and rain.
Q: Life is colorful: please name some diseases in different colors?
A: Erythroid leukemia, orange G, xanthoma, green tumor, blue nevus, crystal violet; melanoma; clear cell renal cell carcinoma often has multicolor (shape) appearance.
Q: As a pathologist, what are your most commonly used devices?
A: The instruments that I normally used at work are as follows:
trimming

 table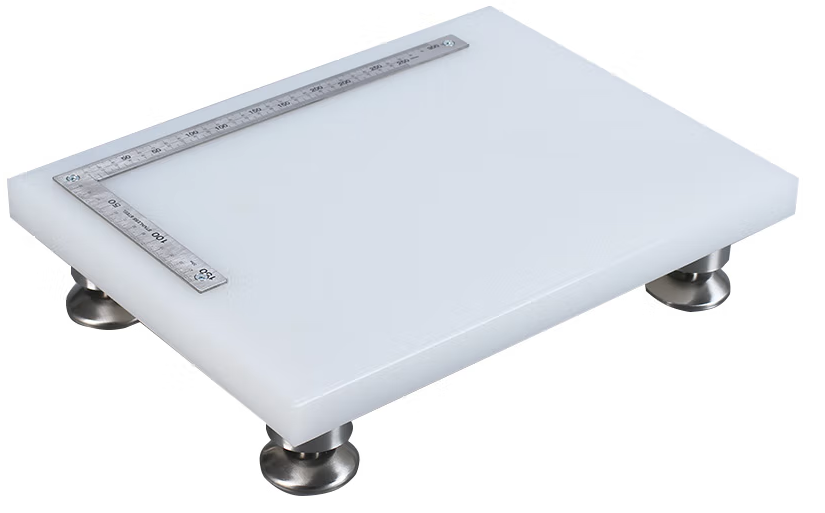 The newly designed trimming table is simple, portable and flexible to operate. The operating position can be changed according to the needs, which is widely used in hospital pathology department, pathology laboratory, etc.
Microtome Blade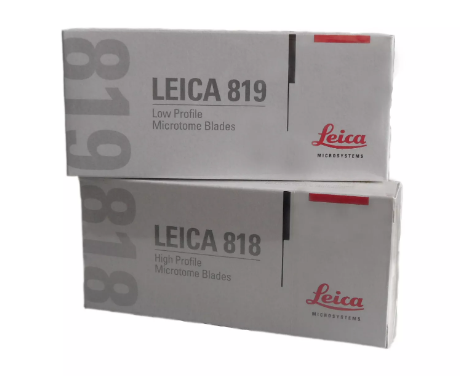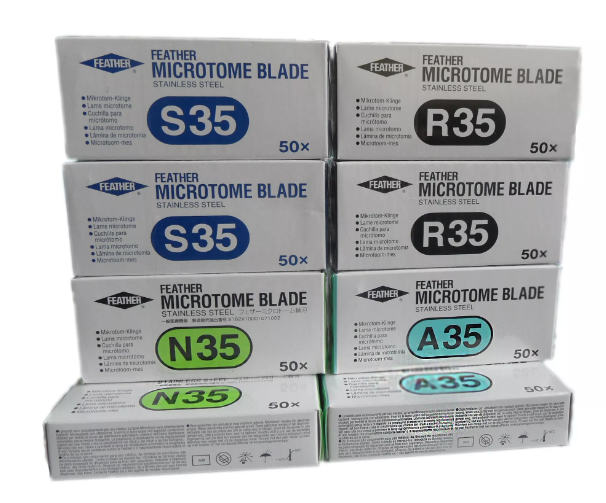 Made of stainless steel, the LEICA Microtome Blades and Feather Microtome Blades are ultra fine yet durable and can be used with the common microtome and cryostat series.
An inventive blade coating process provides perceptibly improved results in section stretching and in the quality of sectioning ribbons in routine histology.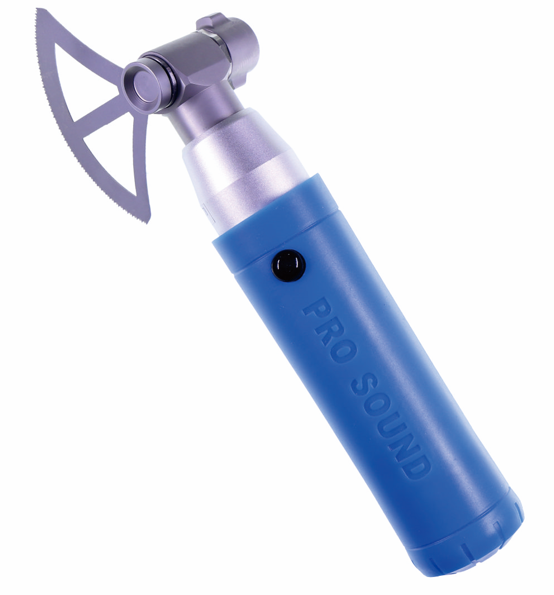 The electric trimming knife is a practical and new type patent product, which is suitable for users who have high requirements for the quality of tissue trimming and heavy workload. Its unique structure is convenient to use, which can accurately and efficiently cut pathological tissues and bone tissues, effectively improve the efficiency of sample collection, and reduce the work intensity of doctors.
Tissue Processor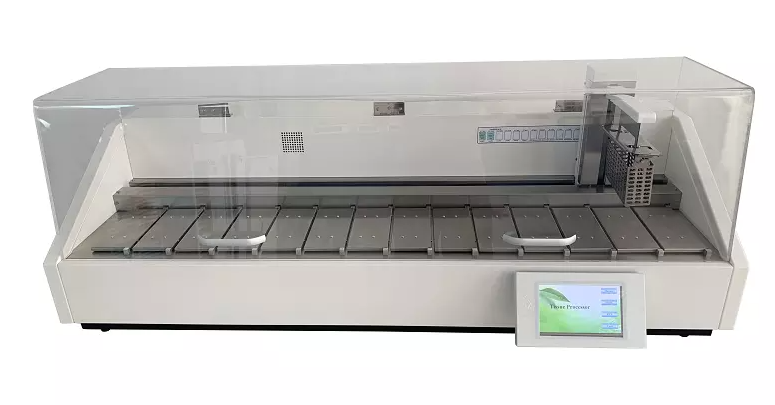 RH2418 is a bench-top linear closed tissue processor, a compact instrument designed with latest technology for complete automatic dehydration and infiltration of biological samples, up to final paraffin bath. Includes 14 stations for simultaneous processing of two samples baskets programmable separately. All the reagent and paraffin containers are closed to prevent evaporation. Ion filter prevent solvent odors and pollution. RH2418 can be programmed for immediate or delayed start, immersion time can be set from 1 minute to 99 hours and 59 minutes.
Tissue Embedding Center
Tissue Embedding Center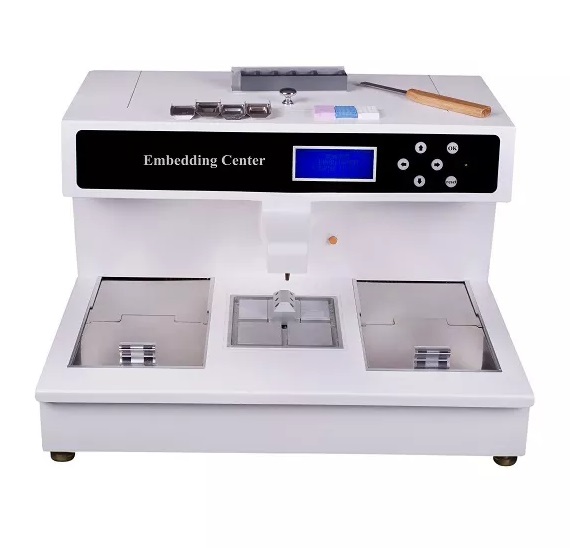 Tissue Embedding Center with Cold Plate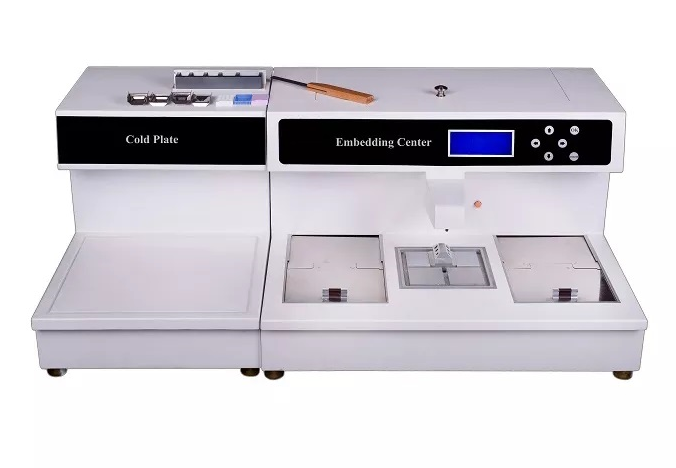 Tissue Embedding Center with Cold Plate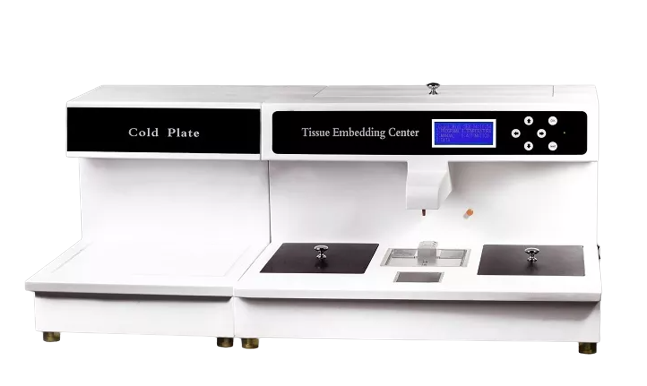 The Newest High Technology Tissue Embedding Center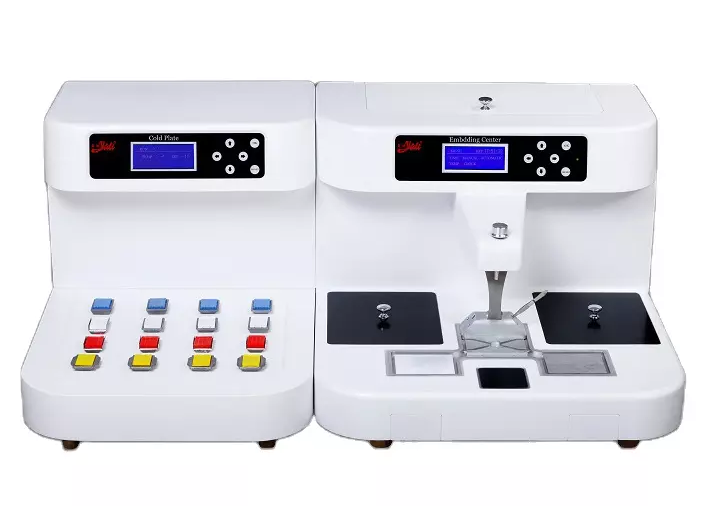 I recommend: The Newest High Technology Tissue Embedding Center, this product covered all the functions which other embedding center had.
Features:   
* Integrated design, fast heat up, high safety factor, long working life, good sealing properties and no wax dripping situation
* The newest high technology and Button Panel Control, new type of heating material
* The machine is made up of embedding system, cooling part. the design can be flexibly selected between embedding machine and cooling part.
* Memory function and Auto Recover feature, Automated control system make it possible for presetting the Embedding system or Cold plate switch on / off with setting time and temperature on schedule
* Special nano technical make it heat up quickly and equably.
* The LCD display can show the temperatures of the paraffin bath, thermostatic bath and paraffin nozzle. So the user can operator it easily.
* Low voltage lighting systems and Adjustable wax flow speed
* Small cold spot in working table.
* Large capacity paraffin bath can contain enough paraffin for use at one time.
* The heating function with multilevel security protection system.
* There are 3 heating holes for forceps in two side of the paraffin nozzle.
* Magnifying glass with lamp is optional accessory
* Collection drawer to collect paraffin from working table
Microtome
Economical Rotary Microtome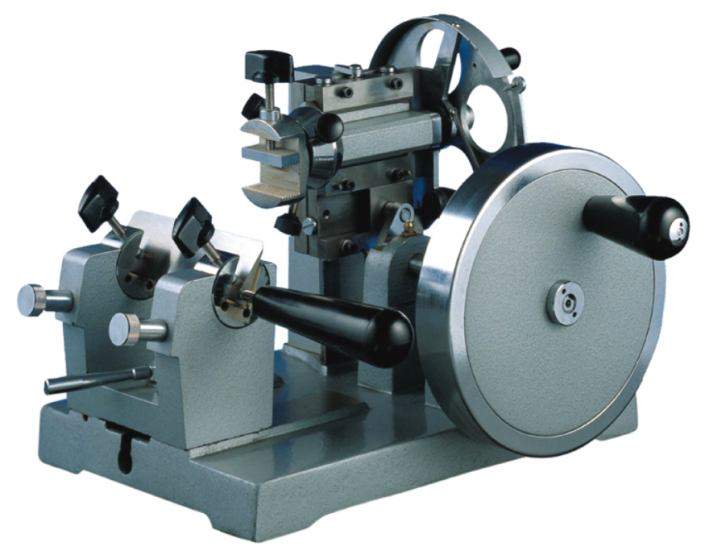 Basic Rotary Microtome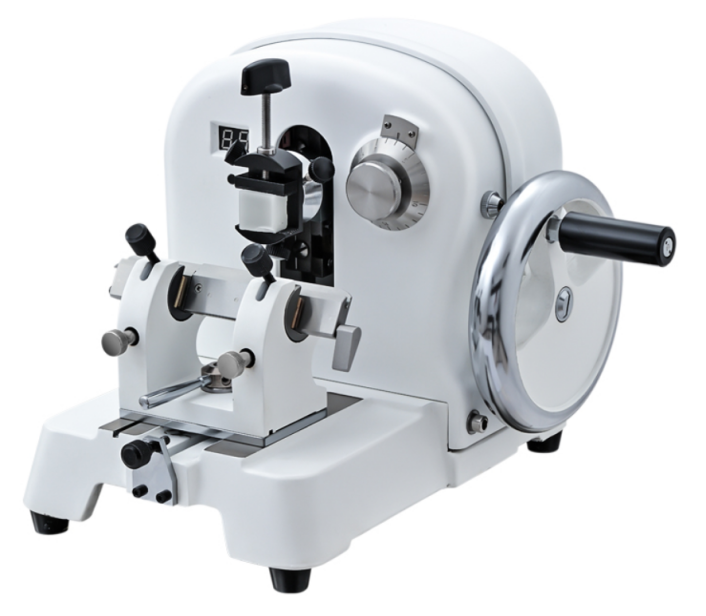 Routine Histology Rotary Microtome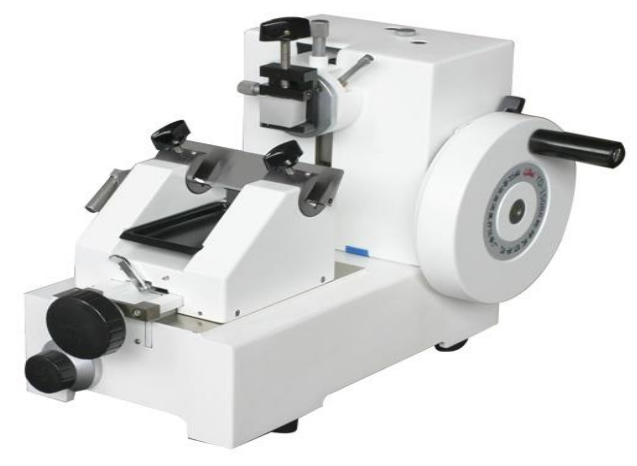 Featured Histopathology Rotary Microtome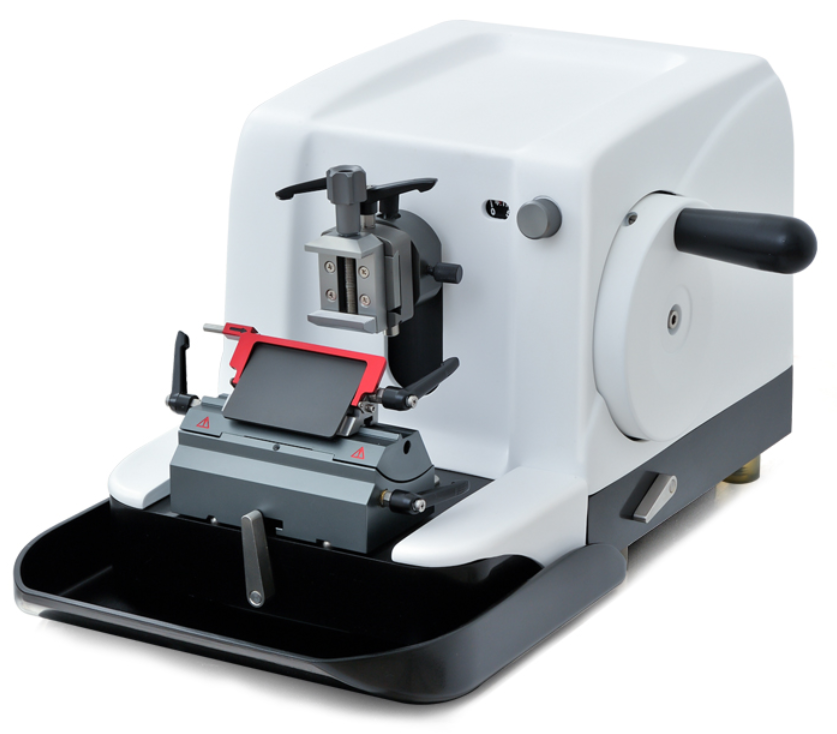 Semi Automatic Rotary Microtome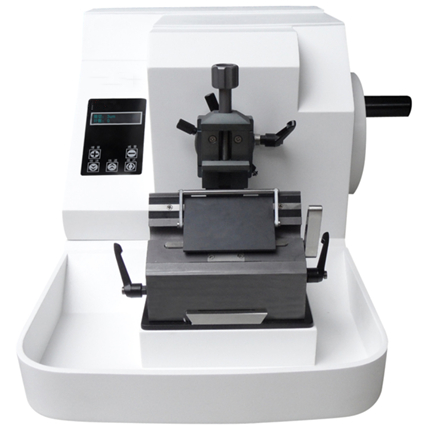 Featured Histopathology Semi Automatic Rotary Microtome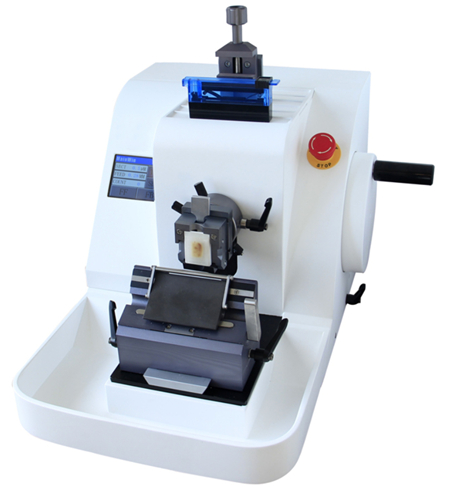 Fully Automatic Microtome    
The Fully Automatic Microtome RH4455 provides utmost reliability, user benefit and outstanding operator comfort. Great basic stability and precision, make this microtome a real multi-purpose instrument that meets the requirements both in paraffin and hard sectioning techniques of the biological, medical and industrial lab.
High Precision CryostatHigh Precision Cryostat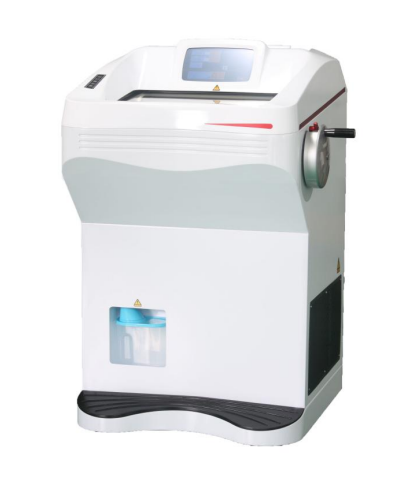 Newly Designed Cryostat To promote and support high quality tissue sectioning in pathology, dermatology, and histology labs, we have designed and created the RH4622 cryostat as a state-of-the-art freeze microtome. The RH4622 cryostat is a high precision microtome with dual compressors, UV light disinfection, LED touch screen control panel, and much more.
Tissue Floatation Baking Processor
Tissue Baking Processor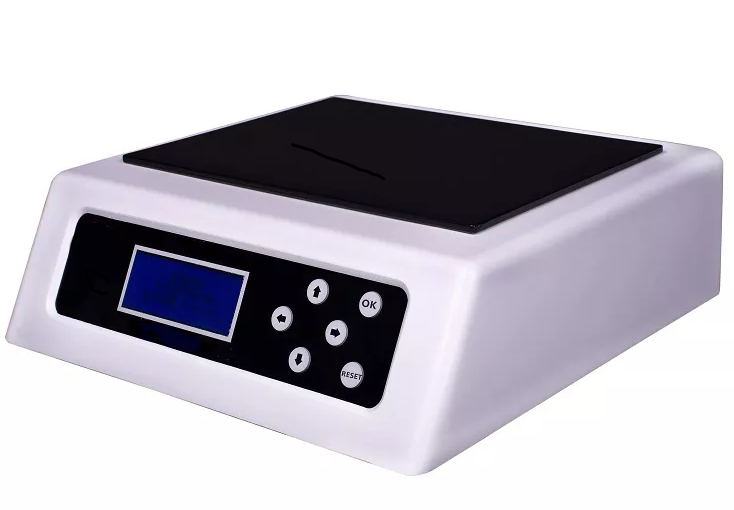 Tissue Floatation Processor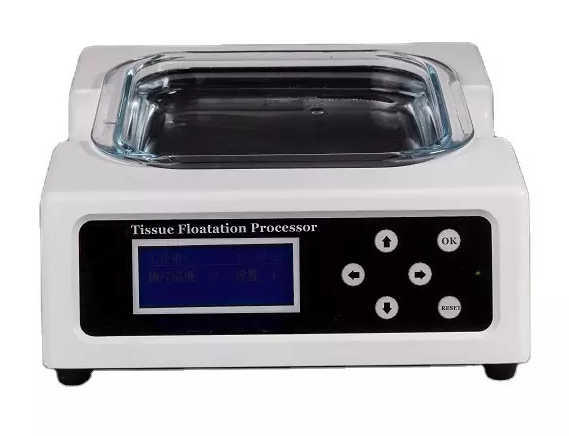 Tissue Floatation Baking Processor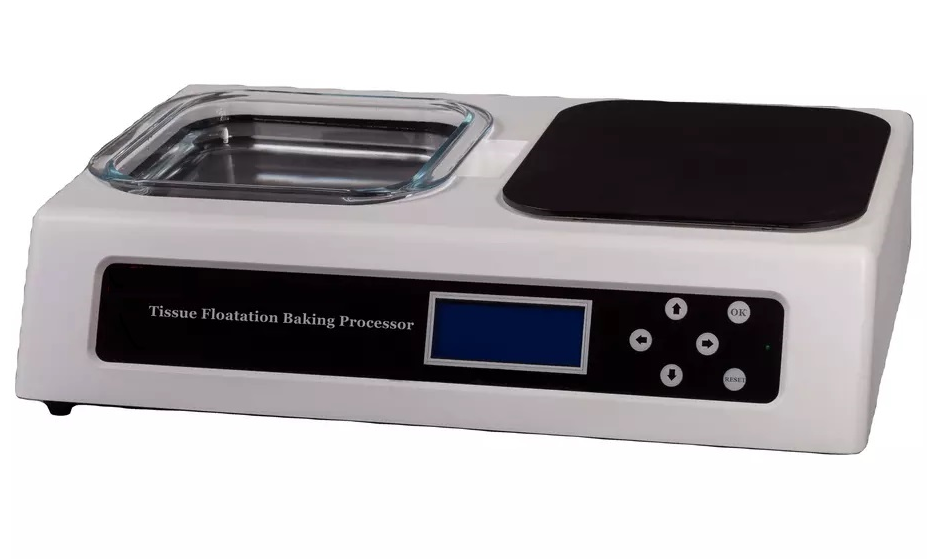 Tissue Floatation Baking Processor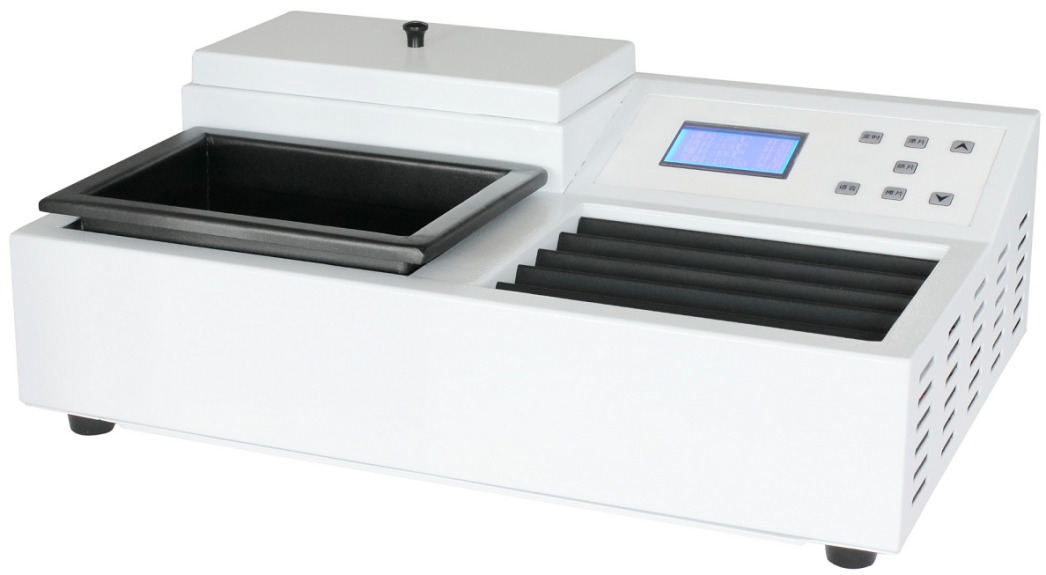 I recommend: Tissue Floatation Baking Processor, this product combine both Tissue Floatation processor and Tissue Baking Processor, it's more convenient.
Features:
* Adopted high technology and Touching Screen Control, new type of heating material to ensure small volume and light weight.
* It contains bath and baking processor and independent heat power without any affect each other.
* Automatic memorization and recover the last setting temperature stored to start when the power start again.
* If the power is switched off suddenly, the machine can go on work and correct mistake automatically when the power switch on again.
* high-tech control system make it precision in temperature and rapid heating and baking slice.
* Special material with strong resistance to abrasion and corrosion
Slide Stainer
Automated Slide Stainer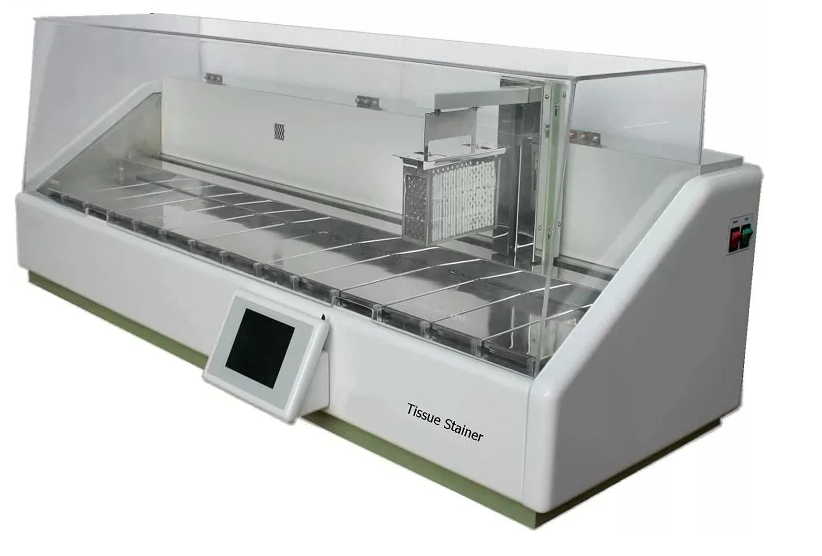 Features:
* Can continuously run the dye box 
Multiple staining racks can be run at the same time for continuous batch dyeing (Can meet large quantities of work)
* Color LCD touch screen display
Icon display, showing all operating parameters, intuitive and clear. Can directly modify the parameters on the icon display, touch screen operation, Commonly used reagents such as xylene, which volatilizes in the air, are harmful to the human body. Commonly used air purification uses activated carbon adsorption purification, that is, physical purification. Activated carbon purification requires a certain adsorption temperature (60 °C ~ 70 °C in the first stage, 20 °C ~ 40 °C in the second stage) and a certain adsorption time (1 hour or so) to completely remove. The moisture and dust in the air will affect the activity of activated carbon, thus affecting its effectiveness, so it must be replaced or regenerated.
* Ion purification can overcome the above drawbacks.
Ion purifying produces ions by ionizing gases, changing and decomposing harmful gases (hydrocarbons) that can completely remove harmful substances without maintenance
* Six programs can be stored
Six common operating procedures can be stored.
* Automatic location memory function 
Each time it runs automatically, it can find the starting position and memorize it to ensure that the wrong cylinder phenomenon does not occur in each run, and each cylinder uses a separate positioning method to increase the positioning accuracy.
* With alarm function, such as the dyeing rack into the end of the cylinder, the front staining rack is still not taken away at the end of the cylinder, there is an alarm to promptly handle.
* Anti-card cylinder function 
* With drying cylinder
* Automatic water inlet, drainage
Automatic water drainage, with overflow protection
* The running parts adopt bearing linear guides, which have high precision, low resistance, stable operation and wear resistance, and can maintain their reliability for a long time.
Coverslipper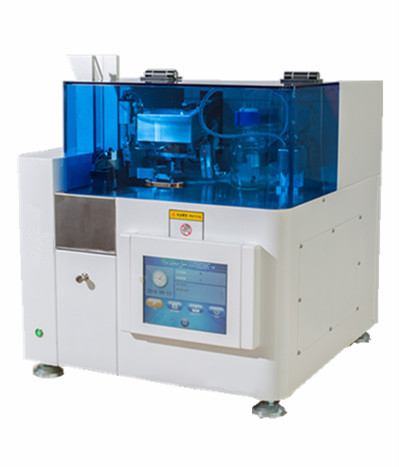 Features:
* Item No. RH7405
* Covers of various brands and specifications
* Color touch screen control interface, real-time dynamic prompts of operation instructions, simple and efficient operation, prevent misoperation.
* Compatible with basket type, non-basket type and other types of dyeing racks, automatic identification, no manual conversion
* By adjusting the flow and speed of the sealing rubber, it can be compatible with imported and domestically produced multi-standard sealing glue, stepless adjustment and real-time response.
* Whether the dispensing needle is in real-time detection and alarm function at the working position, and a cleaning screen is designed at the storage position to effectively prevent the nozzle from drying (manual operation is required)
* Automatically monitor the quality of the coverslip during the working process. The fragments and bad pieces are automatically discarded into the waste cassette. The sensor has self-checking function to effectively improve work efficiency.  
* Automatically carry out two rounds of slide scans during the work process, effectively reducing the leakage rate of the slides and improving the quality of work.
* Slide grab has automatic adjustment positioning function, automatically reset after 3 failed capture and graphic and audible alarm
* The slide out box has the function of putting it at any time and taking it at any time, and the machine automatically performs the operation; the machine without the exit box automatically detects and has the graphic sound alarm function.  
* The process of storing slides has the function of blocking automatic detection and resetting alarms.
* Provides two modes of dry sealing and wet sealing. Users can switch between the conventional parameters as needed.  
* The alarm mode adopts various modes such as graphic display and sound, and the sound alarm automatically stops after 5 times.
* Using large suction ultra-quiet exhaust fan, built-in replaceable activated carbon filter to enhance heat dissipation and effectively prevent air pollution
* Size:600*550*650mm 
Printer
Cassette Laser Printer RH8301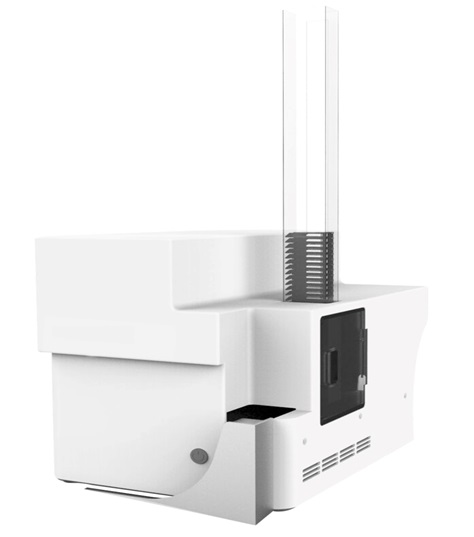 Features:
* Laser printing and easy to maintain.
* Capacity: 75 Cassettes.    
* Print accuracy≥1250dpi clear printing content.
* Print online or off-line.  
* Capability of linking with the management system of the pathology department.
* Easy to operate.   
* High reliability.    
* Laser etching on the surface of the embedding cassettes, no need for consumables.
* No need for preheating, can be immediately used after starting up, safe and noiseless, free of maintenance.  
* Bilingual in Chinese and English, simple and practical.  
* Support Bar-code scanner inputting. 
Slide Laser Printer     
Features:
* Laser printing and easy for maintaining.
* Capacity: 150 Slides
* Print accuracy≥1250dpi clear printing content.
* Print online or off-line.
* Capability of linking with the management system of the pathology department.
* The writing is clear and delicate, never wears out or fades, which meets the characteristic requirements of keeping slides for long-term reference.
* No need for preheating, can be immediately used after starting up, safe and noiseless, and free of maintenance.
* Bilingual in Chinese and English, simple and practical.
* Support printing by QR code scanning, printing on demand.
* Support Bar-code scanner inputting.

If you like this article, please follow our website, we will update it regularly. Please feel free to contact us for any pathology series products.