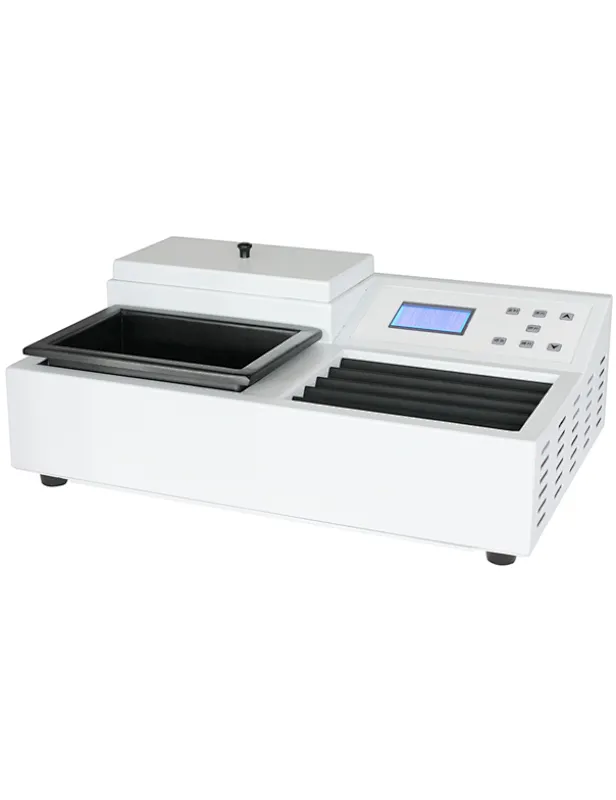 Tissue Floatation Barking Processor
This processor helps in achieving optimal results by floating tissue samples onto water for easy microscopic viewing.
Tissue Floatation Barking Processor
Features:
* Adopting modular design, the three parts of water Flattening Bath, Drying slice and Baking slice have independent temperature control accurately
* Black enamel polymer bleaching tank, clear contrast when fishing, easy to operate. 
* Unique corrugated drying slot design, the slides are inserted at an oblique angle of 60°, which is convenient for actual operation, and can handle 40 slides at the same time.
* The baking sheet room can hold 3 dyeing racks of 30-40 sheets, and can also put 2pcs 250ml beakers to melt the wax at the same time, which can satisfy High-volume work requirements
* The baking room can set different baking time according to the temperature, and there is an audible alarm
Specifications:
* Item No.RH5305
* Temperature control range: three parts all adjustable from 30-90℃, automatic constant temperature
* Dimension: (W-D-H) 510×340×220 mm
* Dimension of floatation bath: (W-D-H) 190×140×70 mm