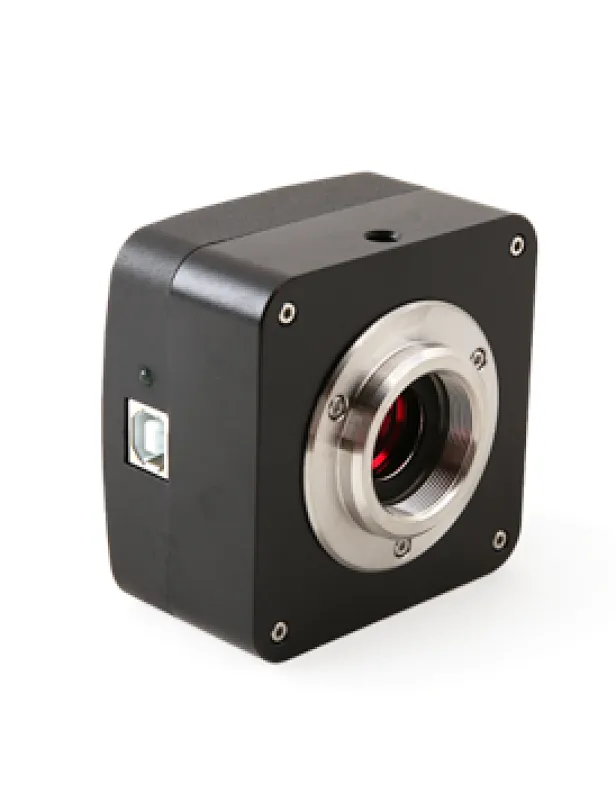 C-mount WiFi CMOS Camera
A wireless camera equipped with a C-mount lens for high-quality image capturing and real-time streaming.
C-mount WiFi CMOS Camera
Introduction
BWC series cameras
are WiFi cameras and
they adopt ultra-high performance CMOS sensor as the image capture device. WiFi is used as the data transfer interface. 
When a BWC camera is attached to the eyepiece or trinocular head of a microscope and started, it will generates a WiFi signal for sending high-resolution images from a microscope to WiFi-enabled devices such as smartphones, tablets, and computers with iOS, Android, OS X, Linux and Windows operating systems, streaming images to up to six devices simultaneously.
The camera includes ImageView image software for quantifying, measuring and annotating images and for using with an interactive white board. It also works with the free, downloadable ImageView app for viewing, capturing, and editing images.
Features
The basic characteristic of BWC cameras are as follows:
1. C-Mount camera has 25.4 mm or 1 inch diameter with 32 threads per inch;
2. Scientific research grade camera with Aptina CMOS sensor;
3. Sends H.264 encodec high-resolution images from a microscope to WiFi-enabled smartphones, computers and tablets with iOS, Android and Windows operating systems;
4. Streams images to several devices simultaneously;
5. Integrated zinc aluminum alloy housing;
6. Ultra-FineTM color engine with perfect color reproduction capability;
7. With advanced video & image processing application
ImageView (only support simple video viewing capturing for IOS/ android system);
8. Custom programmable with SDK provided(Windows/Linux/OS).
Specification
Order Code

Sensor Size(mm)

Pixel(

μm)

G

Responsivity




Dynamic range




SNRmax

FPS/Resolution

Binning

Exposure(ms)

RM2511

BWC-1080

1080P/IMX222

(C)




1/2.8" (

5.38x3.02)

2.8x

2.8

510mV with 1/30s




0.15mv with 1/30s

25@1

920

x1080

1x1

0.059ms~1941ms

RM2510

BWC-720

720P/MT9P00

1

(C)




1/2.5" (5.63x3.17))

2.2x

2.2

1.0 V/lux-sec




61dB




43dB

10@1280x720

2x2

Auto Exposure
C: Color; M: Monochrome;
Other Specification for BWC Camera

Spectral Range

380-650nm (with IR-cut Filter)

White Balance

Whole Area White Balance/ Manual Temp Tint Adjustment/NA for Monochromatic Sensor

Color Technique

Ultra-FineTM Color Engine/NA for Monochromatic Sensor

Capture/Control API

Native C/C++, C#/VB.NET, DirectShow, Twain and Labview

Recording System

Still Picture and Movie

Cooling System

Natural

Maximum Connected Devices

<=3

Operating Environment

Operating Temperature(in Centigrade)

-10~ 50

Storage Temperature(in Centigrade)

-20~ 60

Operating Humidity

30~80%RH

Storage Humidity

10~60%RH

Power Supply

USB Charger, Not Recommend PC USB Port

Software Environment

Operating System

Microsoft® Windows® XP / Vista / 7 / 8 /10 (32 & 64 bit)




IOS IPAD or IPhone, Android PAD and Phone

PC Requirements

CPU: Equal to Intel Core2 2.8GHz or Higher

Memory:2GB or More

WiFi Adapter with DHCP Enabled

Display:17" or Larger

CD-ROM

PAD

IPAD or PAD with Android System

Mobile Phone

IPhone or Smart Phone with Android System
Company Pictures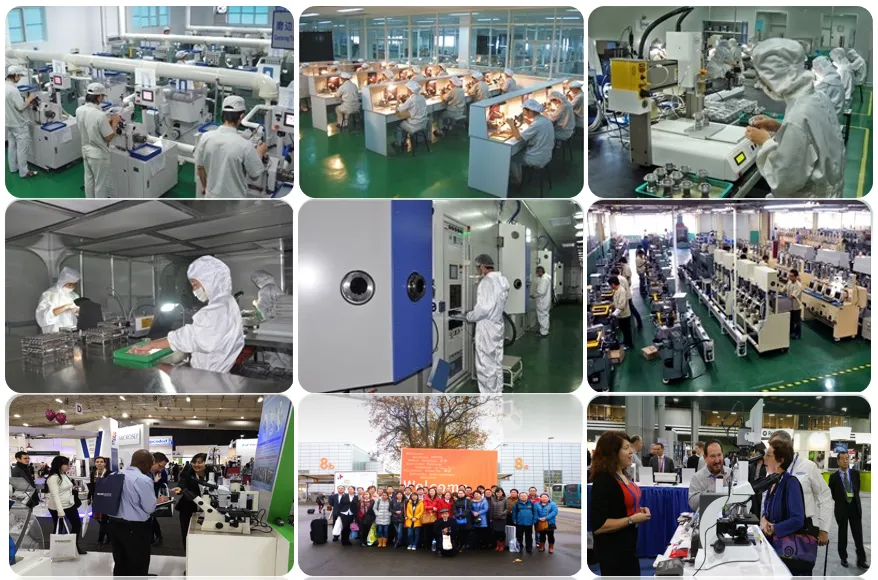 Certificates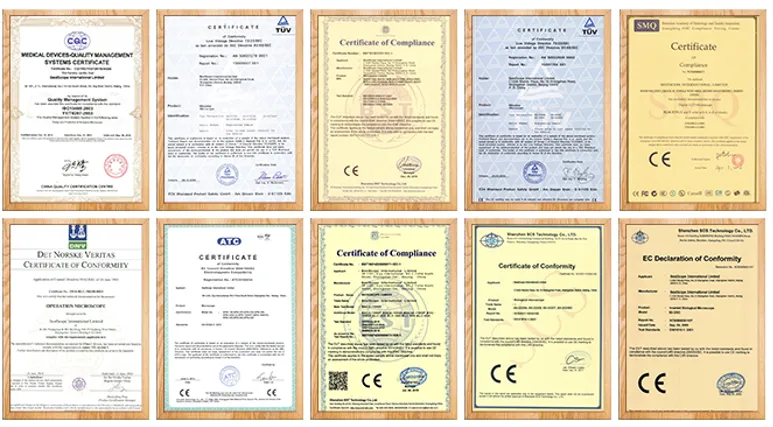 Why Choose Us



Payment & Delivery