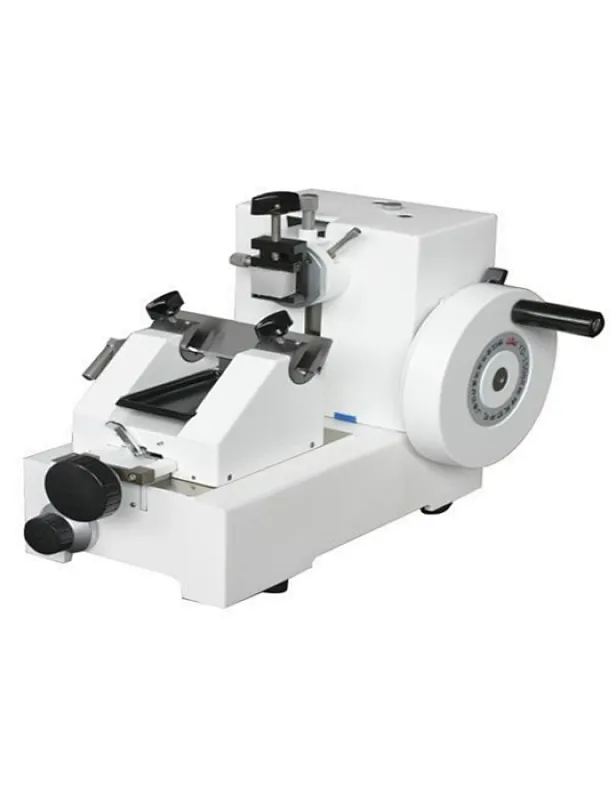 Routine Histology Rotary Microtome
A high-precision microtome for routine histology, providing precise sectioning and adjustable thickness.
Routine Histology Rotary Microtome
RH4208 is an improved type which adopted the international advanced technology Precision Roller Cross Guide. The material is made of high-strength alloy steel and other precious metal materials, with unique design and precision structure. In addition to ordinary soft tissue sectioning, it is especially suitable for hard tissue sectioning, such as plastic, fiber, bone, plant, hair strands, etc.
Key components such as guide rail, screw mandrel and ratchet rod are imported from Japan. The rotary microtome is ideal for most routine histology, biological and industrial needs.
High precision & stability ensures exact reproducible section quality in wax and plastic embedded sections.
The right hand wheel can be locked in any position with one hand, which is safe and convenient. The whole machine is sealed without disassembly, making the slicing work clean and convenient.
Specifications:
* Item No.RH4208
* Section thickness range: 1-30μm
* Minimum setting value: 1μm
* Precision error: ± 5%
* Maximum section size:60×30mm
* The right slicing hand wheel can be locked at any point with one hand.
* Size: 400×350×350mm