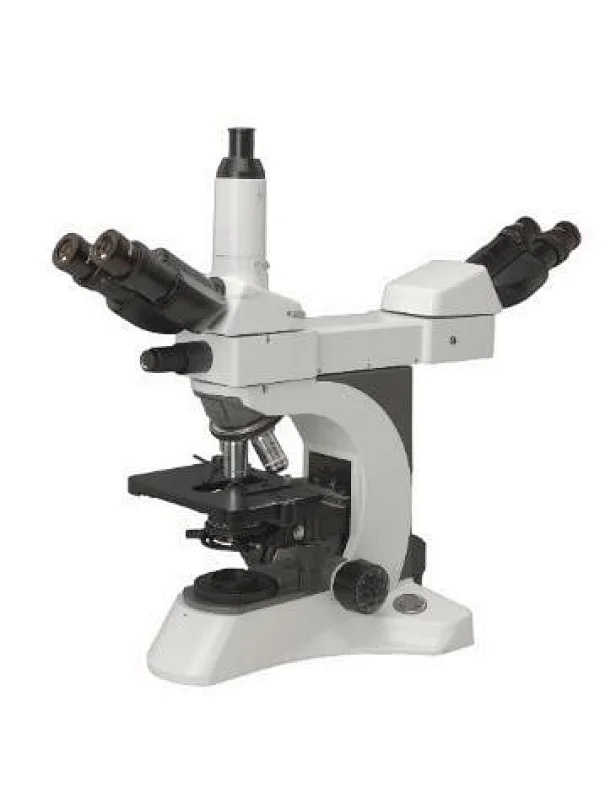 BS-2080MH Multi-Head Training Microscope Multi-viewing Microscope
BS-2080MH Multi-Head Training Microscope Multi-viewing Microscope

Introduction
BS-2080MH Series Multi-Head Microscopes are high level microscopes equipped with multi-head for more persons to observe specimen at the same time. With the features of infinite optical system, effective high brightness illumination, LED pointer and images coherence, they are widely used in clinical medicine, scientific research and teaching demonstration areas.
Feature
1. Sharp image display with excellent infinite optical system.
2. Small space occupancy with integral stand design, low environment requirement with anti-mould technology.
3. Users friendly and comfortable operation with ergonomic design.
Application
BS-2080MH Series Multi-Head Microscopes are mainly used in medical teaching and biological teaching. They also can be used for biological analysis for more experts at the same time. They can be widely used in medical and sanitary establishments, laboratories, institutes, colleges and universities.
Specification
Item

Specification

BS-2080




MH4/4A

BS-2080




MH6

BS-2080




MH10

Optical System

Infinite Optical System

●

●

●

Viewing Head

Seidentopf Trinocular Head, Inclined at 30°, 360° Rotatable, Interpupilary Distance 48-75mm

1PC

1PC

1PC

Seidentopf Binocular Head, Inclined at 30°, 360° Rotatable, Interpupilary Distance 48-75mm

1PC

2PCS

4PCS

Eyepiece

Extra Wide Field Eyepiece EW10×/ 20mm

4PCS

6PCS

10PCS

Nosepiece

Backward Quintuple Nosepiece

●

●

●

Objective

Infinite Plan Achromatic Objective 4×, 10×, 40×, 100×

●

●

●

Infinite Plan Achromatic Objective 20×, 60×

○

○

○

Condenser

Swing Condenser N.A.0.9/ 0.25

●

●

●

Focusing

Coaxial Coarse & Fine Focus Adjustment, Fine Division 0.001mm, Coarse Stroke 37.7mm per Rotation, Fine Stroke 0.1mm per Rotation, Moving Range 24mm

●

●

●

Stage

Double Layers Mechanical Stage 185×142mm, Moving Range 75×55mm

●

●

●

Kohler Illumination

External Illumination, Halogen Lamp 24V/ 100W

●

●

●

5W LED Illumination

○

○

○

Pointer

Green LED Pointer, Brightness Adjustable

●

●

●

Dual Color LED Pointer, Brightness Adjustable

○

○

○

Photo Adapter

Used to connect Nikon or Canon DSLR camera to the microscope

○

○

○

Video Adapter

C-Mount 1×

○

○

○

C-Mount 0.5×

○

○

○
Note: ●Standard Outfit, ○Optional