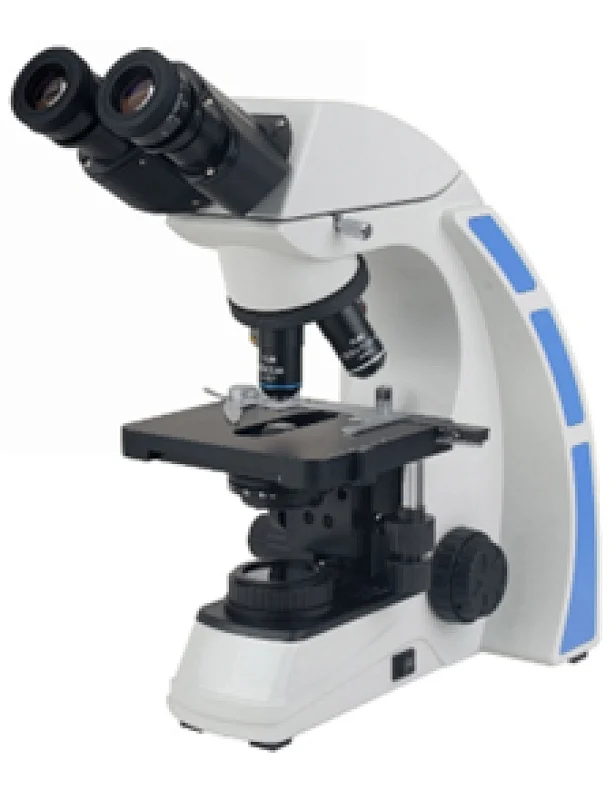 Classic Medical Biological Microscope
The Classic Medical Biological Microscope boasts features such as high-quality optics, adjustable illumination, and precise focusing, making it an excellent choice for research and clinical applications.
Classic Medical Biological Microscope
Introduction
This series microscopes are classical biological microscopes with ingenious stand, high definition infinite optical system, sharp image and comfortable operation, which make your work much enjoyable.
Feature
1. Infinite Color Corrected Optical System.
2. Sensitive dimming system
3. Koehler illumination.
4. Easy carrying Handle.
Application
This series microscopes are ideal instruments in biological, pathological, histological, bacterial, immune, pharmacological and genetic fields. They can be widely used in medical and sanitary establishments, such as hospitals, clinics, laboratories, medical academies, colleges, universities and related research centers.
Specification
Item

Specification

RM1242

BS-2042B

RM1243

BS-2042T

Optical System

Infinite Color Corrected Optical System

●

●

Viewing Head

Seidentopf binocular head, 30° inclined, Interpupillary 48-75mm

●

Seidentopf trinocular head, 30° inclined, Interpupillary 48-75mm, Light splitting ratio: Eyepiece:Trinocular=8:2

●

Eyepiece

Plan 10×/18mm with adjustable diopter

●

●

Plan 10×/20mm with adjustable diopter

○

○

Objective

Infinite plan Achromatic Objectives 4×, 10×, 40×, 100×

●

●

Nosepiece

Reversed Quadruple Nosepiece

●

●

Reversed Quintuple Nosepiece

○

○

Stage

Double Layers Mechanical Stage 140mm×132mm, moving range 76mm×50mm

●

●

Condenser

NA1.25 Condenser (with slot for phase contrast and darkfield accessories)

●

●

Focusing

Coaxial focusing system with tension adjustable, coarse:25mm per rotation, with upper limit and tightness adjustment, Fine Division 0.002mm

●

●

Illumination

100V-240V, single high brightness 3W LED Koehler illumination, intensity adjustable

●

●

100V-240V, Philips 6V/20W halogen Koehler illumination, intensity adjustable

○

○

Optional accessories

Phase Contrast Kit

○

○

Dark Field Attachment

○

○

Polarizing attachment

○

○

Video & photo accessories (1/3×, 1/2×, 1× C-mount)

○

Various filters (Blue, Green, Yellow and frosted)

○

○
Note: ● Standard Outfit, ○ Optional